About Us: Why Buy From Coast to Coast Lighting?
Welcome to our new and improved website!
Don't worry, we still offer the same great products on our new and improved site!
First of all we would like to thank you for browsing our website. Our #1 goal is to satisfy all of your lighting, and we can do so with our 20 years of combined experience! We strive on complete customer satisfaction: Lowest Prices, Highest quality, and most importantly, Top notch customer service. Being family owned and operated, every one of us pours our heart and soul into what we do, and we do it well. We have no commissioned sales people, so you never have to worry about being pressured into buying more than you need, we will sell you EXACTLY what you need to do the job right. Our goal isn't just a one time customers, we want you to be a customer for life. We offer the largest selection of lighting for your home, landscape, business, residential and commercial lighting needs! Three reasons you will never regret doing business with us:
We offer the longest warranties in the business
80% of our landscape lighting products are made here at home in the USA
If you ever have any questions or problems with any of our products, we will do everything in our power to answer your question or solve your product issue to ensure your complete satisfaction.
Our Recessed Lighting, Track Lighting, Rope Lighting, etc. are the best in the industry, and we offer them at unbeatable prices! In terms of Recessed Lighting, we offer the same, and usually better quality than Halo, Juno, etc. and under half their price! And top it off, all of our Recessed Cans, Trims & Bulbs are 100% compatible with Halo and Juno! Why spend $75 on a recessed housing, trim & bulb when you can get better quality for $30! Our Rope Lighting is all commercial grade, and offered at unbeatable value and price! We now offer LED Rope Lighting, which runs on a fraction of the electricity consumed by traditional rope lighting and lasts much, much longer! We offer the best prices on commercial grade LED rope lighting out there!
We are also pleased to announce the newest member of our lighting family, LED lighting! The benefits of LED lighting are astounding! LED Bulbs use a FRACTION of the electricity of an equally bright traditional Incandescant, Halogen, and yes, even Fluorescent CFL! The bulbs typically last 5-10+ years, and most of our LED bulbs have an unheard of 3 year warranty! Spend a little more now, save a LOT more later! For example, a 3 Watt LED Bulb will put out a 30 watt equivalent brightness, with 10% of the electricity!
All of our Outdoor Landscape lights that are made out of Solid Brass or Copper are made here in the USA from the ground up! The best thing is it's all affordably priced usually in the Mid $20.00 to Mid $30.00 Range, unlike some companies such as Lumiere, Kim, Hadco, BK, Vista, Kitchler, etc. which charge upwards of $60.00 for the same fixture with the same, if not lower quality! Here's some reasons you should Choose our products for your outdoor lighting needs. Each item is personally inspected to ensure you recieve the highest quality possible!
There are other companies that are selling brass and copper fixtures to you for the same price or maybe a little less than what we are selling them to you for, but when we say they are made in the USA, we mean it! Other companies use the term "assembled in the USA" or even go as far as saying "Made in the USA", when in fact they are imported from China. By us making them in the USA, we not only use stronger and more durable materials & paint, but you get the hand craftsmanship only an American worker can deliver. Also, you are supporting this great nation by employing Americans, thus aiding our economy. The only way a company or anyone that states this claim can prove this to you is by the lead time on your orders. For example, if you order say 12 path lights from us, our lead time is 10-14 working days, as these are manufactured here per order. Whereas, another company may tell you they have them in stock and have a very limited range of colors. If they say it's not in stock, they may tell you that they may not have it for 6-8 weeks! Anything over 4 weeks tells you that it's going through the importing process in a container on a ship, from countries such as China, Korea, Taiwan, India, etc. Another way to prove this is that on larger orders if a customer requests a faster order time, we can usually accomodate them and have them ready in 5-7 working days. There's no red tape at Socal Lighting!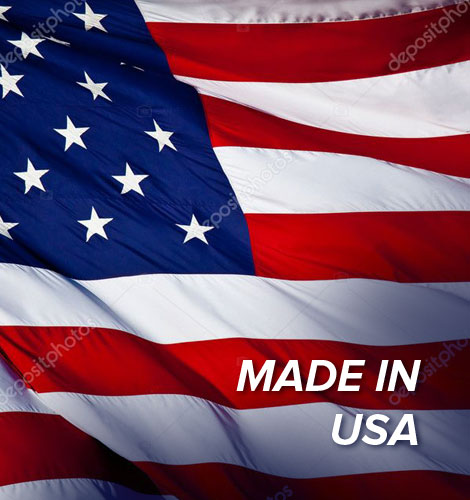 Other reasons to buy our outdoor landscape lighting are:
We use 200 Degree Spring Loaded Sockets with Stainless Springs and Extra Long Lead Wires, and Universal Socket Pins for every Bulb
Heavy Duty Tempered Lenses and Glare Reduced Designs
Marine Brass Hardware utilizing Heavy Duty Materials
Easy Re-Lamping / Loading Features…Even in 10 years you'll never have a problem changing your bulb!
Material and Natural Finishes that will last a Lifetime (we guarantee it!)
Lifetime Warranty on all Brass and Copper Materials
User Friendly and "Tool-less" Designs including Hand Adjustable Swivels
High temperature Gaskets and Seals
Standard Componentry for Easy Maintenance
Heavy Duty PVC Ground Stakes
A Large line of Outdoor Transformers including LED and Multi-Tap
Huge inventory for Fast Shipping, and prompt construction for all of our hand-made Brass & Copper items!

These days with the internet you can find multiple LED vendors through Amazon, eBay, etc. Are they all the same? NO WAY! Let us explain why. Most of these vendors are "fly by night" or new to LED lighting and have little to no idea what they're selling! They are just out to make a profit. Which is fine as all businesses, including ours, are out to make a profit. But don't you want to get the most for your money?! Being in the lighting business for over 25 yrs, through our growing pains and customer feedback we are constantly changing with the times. As we do so, we have revolutionized and perfected our LED and Induction lighting line. Many of these distributors & manufacturers will sell you LED lighting at a great price, but offer their products with little to no warranty. And by offering LED products that produce horrible light output and even worse dimmability! So what we have done is made sure that if you do switch over to LED you won't miss a beat! The most important part of all this is to make sure that our customers are happy with the light output, light functionality and brightness while offering peace of mind with long warranties and quality customer service through the whole process.
Full spectrum LED lighting… what does that mean? A lot of LED bulbs claim a certain wattage which in most cases is absolutely true. But wattage is just a number that tells you how much power it's using. If the LED bulb is not full spectrum then you won't get all of the light. Here's an example: If you compare lets say our 12 watt LED bulb with a similar 12 watt LED bulb from a competitor, you'll notice that their 12 watt LED bulb will be very bright at the base, just like our 12 watt LED bulb but when you look down from the light there will be very little light away from the light source. Not with our LED bulbs! A lot of our competitors simply sell their product with little regard to actual light output away from the source. We've designed our LED lighting to work exactly like what you've been used to with standard incandescent, halogen, HID, etc. This includes LED bulbs, indoor and outdoor LED lighting, commercial LED floods, LED wallpacks, LED high bays, etc. Our LED lighting line will truly perform just like any halogen or incandescent lighting you are currently using. And our warranties are certified by solid manufacturers that we've been dealing with for over 20 years whether they are based here in the USA or overseas.
There are over 3,000 lighting manufacturers worldwide. Most have just recently popped up and have been in business for less than 5 years. They might sell you similar looking product for 10-20% cheaper than we do, but it's not the same. So for example if you save say $500.00 on a $5,000.00 LED lighting order you place with a cheaper competitor but a year later you have $1,200.00 in product that stops working, you probably won't be able to return or exchange it! And that estimate is on the low side.. we've heard up to 40% failure rates with many LED companies! So was saving $500.00 worth it? NO WAY! If you're still skeptical about what we're telling you, we offer our "Dare to Compare" program so we can prove our theory. We will allow you to purchase any of our in-stock LED products in small sample quantities so you can actually try them out to see them in action, and offer you seven (7) days from the date of purchase to return it with no restocking fees, of course as long as the product(s) are in brand new and resellable condition. So hopefully this is enough proof to give you confidence in buying from us.
Here are the main reasons you should buy LED from us:
Our premium CREE, Samsung, Nichia, Osram Sylvania, Phillips, Epistar and Bridgelux LED chips incorporate exclusive constant color technology, ensuring the same color output from hour 1 to hour 50,000 and beyond. Our most popular color selection, Warm White, puts out the SAME color as Halogen, meaning you don't have to downgrade your lighting to save electricity!
Peace of mind. When you buy from us, you are buying from a company that has been in the lighting industry for 25 years instead of buying from a "mom and pop" shop on say eBay.
We offer the longest warranties in the industry (typically 5-10 years) and we're not going anywhere. If by some chance you have a bulb go bad several years down the line, we'll still be here and happily honor the warranty!
Our prices are very low if we compare apples to apples. We may not be the cheapest, but if you are looking for just the cheapest bulbs on the market you may be in the wrong place. If you are looking for both high quality and affordability, we are your solution!
Our friendly sales and customer service staff are trained and highly knowledgeable about what we sell and lighting in general. If you have questions or problems, we're just a phone call or email away, and are always here to serve you!
Another footnote: if a company will not accept credit card payments on a product be VERY careful. They are trying to take away your right to dispute any problems. Sometimes the money you save is not worth it, and don't sign ANY paperwork if you do give them your credit card other than the actual credit card receipt. It's just another trick of the trade. At So Cal Lighting we're just trying to be helpful whether you choose to buy from us or someone else.
Just like all of our competitors, we are in business to make a profit, but will NOT do so dishonestly! Our company is made up of employees whom have worked for our competitors, and are simply sick and tired of dealing with inferior quality products and customer service . We have carefully selected and inspected EVERY item we offer for sale to ensure you are getting the highest quality offered in the lighting market guaranteed! SPECIAL NOTE: To customers purchasing outdoor lighting products please be aware that items made of brass and/or copper material will last up to TEN (10) times longer than any other material, as such we offer a LIFETIME GUARANTEE on these materials against rust and corrosion. We also will meet or BEAT any advertised price on any of the products we sell, assuming our cost allows such. Last and definitely not least we do manufacture all of our Outdoor Lighting which in turn will save you a LOT of money on these products which you have most likely seen on other sites for DOUBLE or even TRIPLE the price. All of the raw materials in the lighting industry are bought at the same places. The only difference is which company is the greediest, which I can guarantee is not us. My name is Michael Hanna and I am the owner and founder of Coast to Coast Lighting. I myself have been in this industry since 1994 and I am never hard to reach if you have any questions or problems with your purchase, or have any questions in general. My brothers David and Joseph are also here to satisfy all of our customers by any means necessary. Since we were young, through our strong family values and ethics regarding hard work, we have been providing top notch service that combined makes for over 20 years of quality customer service. May God bless all of us.