WOW! OUR LOWEST PRICE EVER! STARTING AT ONLY $8.99 EACH!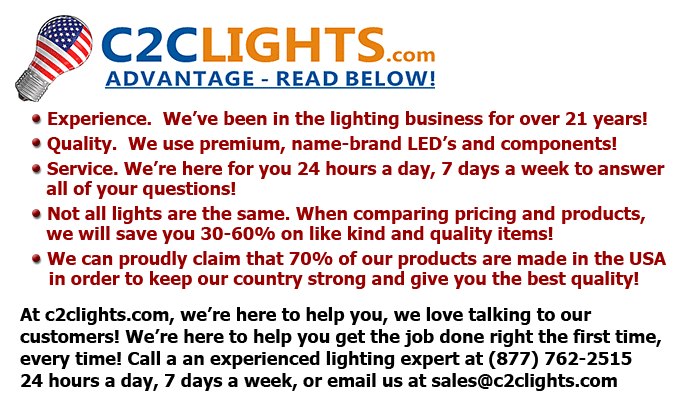 SCROLL DOWN TO SEE ALL INFORMATION AND SPECIFICATIONS FOR THIS LED RETROFIT!
HIGH PERFORMANCE FOR AN UNBELIEVEABLE PRICE! MEETS NEWEST CA TITLE 24 REQUIREMENTS!
4" 120V / 12V PB Value Series LED Recessed Retrofit Kit with Baffle. Comes with everything you need for an EZ install into your existing 4" 120V or 12V Halo-Compatible Recessed Housing. These will fit in almost ANY 4" housing out there! Available in an array of light colors from 2700K all the way up to 6000K! Dimmable from 100% down to 5% with most dimmers! This LED Retrofit kit comes with a full Five (5) year manufacturer's warranty. Go Smart, Go LED! Please see below for installation instructions if installing on a 4" 12V Low Voltage Housing!

SEE THE DIFFERENCE! HIGHER CRI = BETTER LIGHT!


ADDITIONAL FEATURES AND SPECIFICATIONS FOR THIS 4" BAFFLE LED RETROFIT KIT
MATERIAL: Extruded Cast Aluminum housing, premium heavy duty aluminum heatsinks. Unlike many of the cheap units you might find at Home Depot, Lowe's etc., this Retrofit Kit is all metal!

DIMENSIONS: 5.1" Diameter x 1.7" Height

VOLTAGE: 120VAC. Can operate in 12V Low Voltage housings, just simply bypass the housing's transformer!

| | |
| --- | --- |
| | BEAM ANGLE: 90° Beam Angle mimics typical incandescent & halogen flood bulbs. |
CRI: >90! These LED retrofit kits meet the newest California Title 24 Requirements, and are great for applications such as Retail Lighting where high quality light is desirable!

DIMMING: Fully Dimmable from 100% – 5% with almost any 120VAC Triac Compatible Dimmer!

COMPATIBILITY: Compatible with almost all (99%) of the standard 4" housings (Halo, Capri, Juno, Commercial Electric, Utilitech, etc). If you are unsure if your housing is compatible, call us and we will confirm it for you!


INSTALLATION: Installs in minutes and easily "pops" into your existing housing. Torsion springs supplied for convenient mounting to existing remodel or new construction 4" 120v housings. E26 Medium Screw-in Base Adapter is optional for existing housings (see above). For California Title 24 "No Edison socket" compliance, simply cut off the screw base from the retrofit kit, cut off the socket from the housing to expose the wires. If installing into a 12v Low Voltage housing, make sure you 1) Bypass the 12v low voltage transformer on the housing, 2) cut off the socket in the housing to expose the wires, 3) cut off the connector end on the LED retrofit kit, 4) splice the retrofit kit to the cut wires on the housing. (MAKE SURE YOUR POWER IS OFF TO PREVENT INJURY), and simply splice them together!

ESTIMATED ANNUAL ENERGY COSTS USING A 75 WATT INCANDESCENT SOURCE:
$32.85* per unit

ESTIMATED ENERGY COSTS USING THIS 9 WATT LED SOURCE – 10 YEAR PERIOD:
$5.25* per unit

ESTIMATED ANNUAL COST SAVINGS: $27.60* Not including any rebates by your local power company! *Estimate assumes lights will be running 8 hours per day, 365 days a year @ $0.20 Per KWh. Savings will vary based on amount of use and KWh pricing in your area.

CERTIFICATIONS: UL Listed for dry or damp location, Energy Star Rated, California Title 24 Compliant, CE & RoHS compliant.

WARRANTY: 5 Year manufacturer's warranty from date of delivery against any defects.