SCROLL DOWN TO SEE ALL INFORMATION AND SPECIFICATIONS FOR THIS FIXTURE
| | |
| --- | --- |
| | SPECIFICATION SHEET (PDF): |
CLICK ON A LIGHT MODEL BELOW TO GO RIGHT TO THAT LIGHT!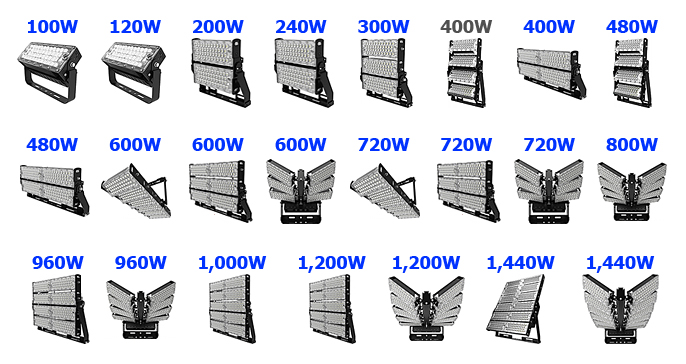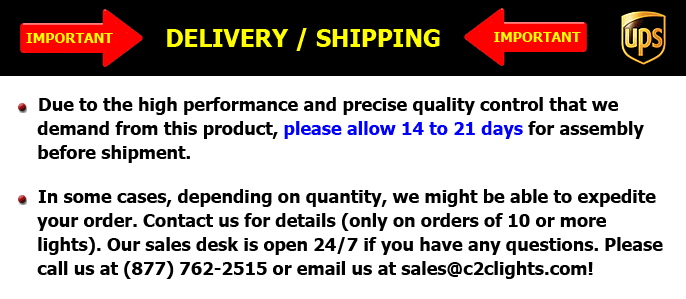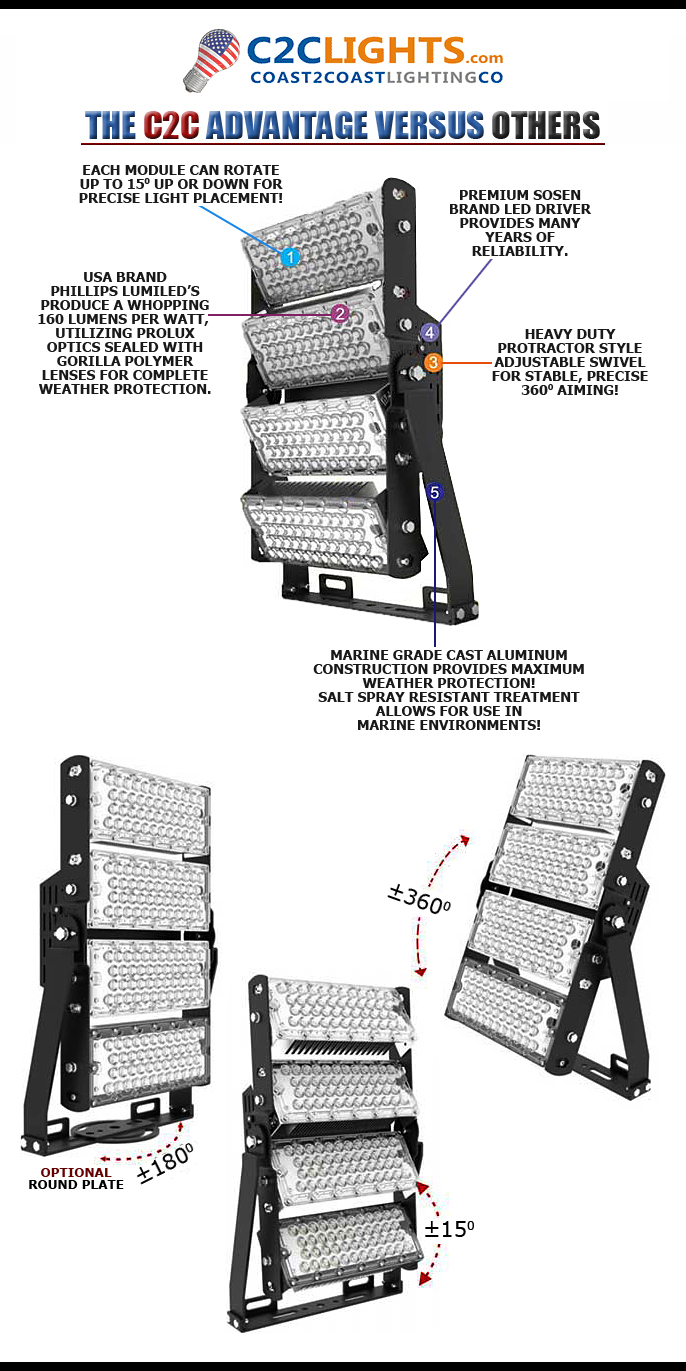 ADVANCED TECHNOLOGY! MANY CONFIGURATIONS AND OPTIONS! 160 LUMENS PER WATT!! HIGH-MAST / HIGH BAY / SPORTS & ARENA LIGHTING, ETC!
400 Watt SuperChip™ Prolux Series Premium Commercial LED High Mast / Sports Lighter / High Bay / Parking Lot / Flood Light (Vertical Style – Type 1). Consumes at least 70% less electricity vs. HID! Never change another bulb or ballast again! Just install these and forget about them for AT LEAST 10-20 years!

EFFICIENT, COMPACT & CONFIGURABLE DESIGN:
These state of the art LED High Mast / Flood Lights offer incredible light output in a compact, lightweight size! Increased light output with reduced strain on your high mast poles, ceilings, walls, etc!

FULL ADJUSTABILITY:
These state of the art LED High Mast / Flood Lights can rotate 360° Vertically, and can be rotated 360° Horizontally (using the optional Round Plate accessory) for ultra-precise light right where you want it!

RECOMMENDED APPLICATIONS:
High Mast, Tower Lighting, Pole / Parking Lot lighting, Sports Lighting (indoor or outdoor), Football Field Lighting, Basketball Lighting, Soccer Field Lighting, Arena Lighting, Warehouses, Large Commercial Buildings, Construction Engineering, docks, Large warehouse retail environments (i.e. Costco / Home Depot types of businesses, Gymnasiums, Hydroponics, etc.), Indoor Pools, Indoor / Outdoor Stadiums, Building Facades, etc. Rated for indoor or outdoor use dry, damp or wet locations. IP65 Outdoor rated!