SCROLL DOWN TO SEE ALL INFO AND SPECIFICATIONS FOR THIS FIXTURE!
| | |
| --- | --- |
| | SPECIFICATION SHEET: |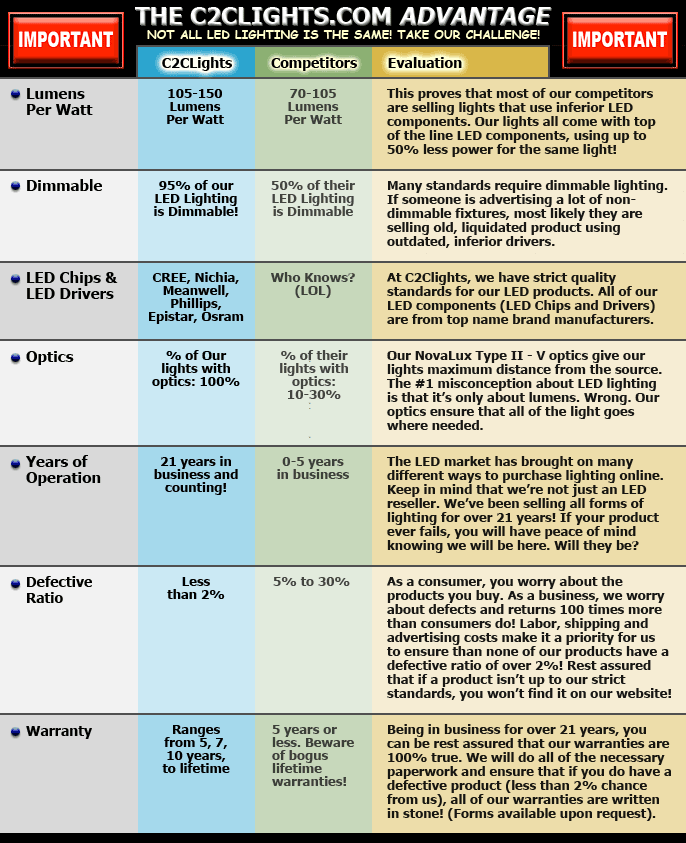 SLEEK & POWERFUL CONTEMPORARY LED LINEAR LIGHTING! AVAILABLE AS A SURFACE OR SUSPENDED MOUNT FIXTURE! 0-10V DIMMABLE!
4 Foot Length 40 Watt LED Premium Commercial Round Shaped Sleek Contemporary Linear Light. Consumes at least 50% less electricity than an equivalent CFL Fixture! Never change another bulb or ballast again! Just install these and forget about them for AT LEAST 10-20 years!

These LED linear lights come included with surface mounting hardware, suspended and recessed mount kits are optional. These fixtures are also fully dimmable using a 0-10V Dimmer.


ADDITIONAL SPECIFICATIONS FOR THIS LED LINEAR LIGHT BELOW

CONSTRUCTION: Constructed in a heavy-duty aluminum housing equipped with evenly distributed fins for quality heatsink throughout. Frosted lens is fitted on the luminaire for glare prevention and maximized brightness. Housing comes standard in White, but is also available in Black.

INPUT VOLTAGES AVAILABLE: 100VAC ~ 277VAC is standard. For other voltages such as 347VAC ~480VAC, please call us.

LIGHT COLOR OUTPUTS AVAILABLE: Light color outputs are available in either 4000K Pure white or 5000K Cool / Daylight White. See images above for light color examples.

LIGHT DISTRIBUTION: 150° light distribution offers an even, full illumination. See photometric photo above.

LED RATED LIFE: 100,000+ Hours, meaning if you were to use these fixtures for 8 hours per day, 365 days per year, these LED fixtures will last you over 34 YEARS! To put this into perspective, if you were to run this fixture 24 hours a day, 365 days per year, it would stay lit for over 11 years!!!

DIMMING DRIVER: Uses a Meanwell Driver with built-in 0-10V Dimming, meaning this fixture can be dimmed with a 0-10V Dimmer. Meanwell Drivers are by far the best, most reliable and most trusted LED drivers in the industry, and one of the few driver manufacturers we trust!

INSTALLATION & MOUNTING: These LED linear lights come included with surface mounting hardware, suspended mount kits are optional.